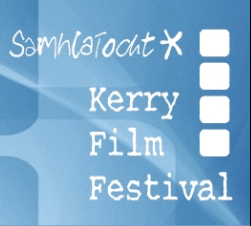 The film has been selected for competition for a Best Documentary Short Award in the 11th Samhlaiocht Kerry Film Festival, screening in different towns of one of our favourite Irish counties.
This year it runs from October 29th to November 6th 2010,and it received 541 films for consideration from 38 countries, up 20% from last year, due to its increased popularity across the globe -so it was a tough competition and we're really excited to have been selected amongst 9 other Irish short docs!
The festival brings films and filmmakers from around the globe to one of the world's most beautiful locations. With a rich and varied film history the delightfully scenic Kingdom of Kerry, which is located on the beautiful South West Coast of Ireland, has starred in Oscar winning classic films from David Lean's Ryan's Daughter to Jim Sheridan's The Field.
The three of us have a special link to Kerry, Aoibheann's family is from Kerry and Leticia & Paul keep going back for holidays, because Leticia's family from Spain can't get enough of the beautiful Caragh Lake!
The exact day of our screening will be posted in their website soon and we'll hope to make it over for it too.
{ Comments on this entry are closed }